Josh Roose, in The Age, 16 January 2022, where the chosen title runs thus: "Right and left unite over Djokovic – and why they are both wrong"
It is easy to dislike Novak Djokovic. At the height of a pandemic that has claimed millions of lives globally, he has consistently refused to reveal his vaccination status, despite freely travelling the world for tennis tournaments, and has been pictured acting irresponsibly on numerous occasions.For many, he has become the embodiment of the adage that one rule applies for the wealthy and powerful and another for the rest of us.
This has been particularly grating in the Australian context – nowhere more so than Melbourne – where communities have faced incredibly challenging lockdowns and curtailments on freedoms, mass job losses and mandatory vaccination requirements.
Allowing Djokovic to compete in the 2022 Australian open appears to fly in the face of the Australian sense of the "fair go" and what is left of Australian egalitarianism.
Amid a crisis of empty supermarket shelves, unavailability of rapid antigen tests, skyrocketing COVID-19 numbers and hospitalisations, Djokovic has done what no political leader in the country has been able to do for a generation, gathering strong bipartisan support for his expulsion. For the left, this is based on his anti-vaccination position and history of anti-women comments and consorting with right-wing Serbian nationalists; for the right, the importance of controlling who can cross our sovereign borders.
This has of course, been a political win for a government that has been on the ropes and facing immense political pressure for its "let it rip" approach to the Omicron variant.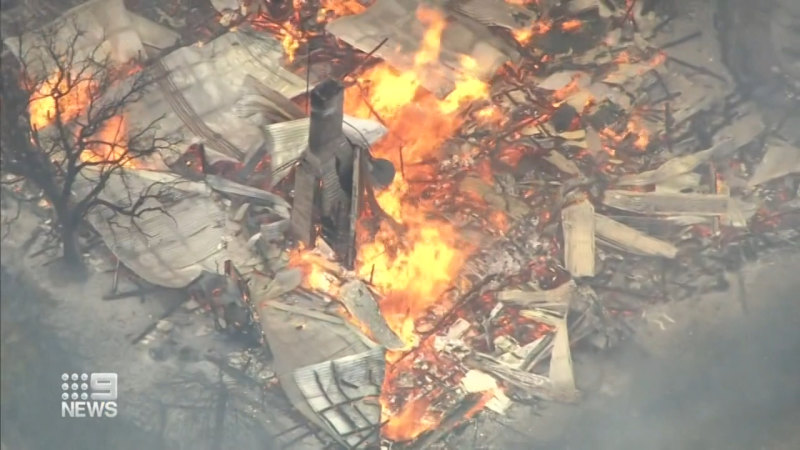 Novak Djokovic's lawyers are making a last minute deportation appeal, the day before the Australian Open is due to start.
Yet amid the widespread celebration of the decision by the Immigration Minister to use the position's discretionary powers to cancel Djokovic's visa, important questions arise that have significant implications – not least of which is whether Djokovic poses a threat to the "health, safety or good order of the Australian community".
This position constitutes a pivot from the original claim by the government that Djokovic, who was initially approved for a visa, was not entitled to a medical exemption (it appears that he was), and effectively situates the world's number one tennis player as playing a significant role in inciting anti-vaccination protesters.
As an academic focused on political and religious extremism and violence, I have been researching the emergence of new forms of extremism and violence during the COVID-19 pandemic, both nationally and internationally.
I find the government position to be problematic.
Djokovic was pictured partying and dancing in a packed nightclub amid the COVID-19 pandemic in June 2020 and was still granted a visa to participate in the 2021 Australian Open (which he won). What is he alleged to have done in the past 11 months to have fostered anti-vaccine sentiment and cause civil unrest? Or, given that he was granted a visa, what has he done since his arrival to do so?
Djokovic himself has remained largely silent since his arrival and detention, releasing a statement on Instagram outlining his version of events and stating "utmost respect for the Australian government and their authorities". His case has certainly become a central talking point in anti-vaccination and "freedom movement" protest groups, and they have adopted his case and treatment as evidence (in their eyes) of the legitimacy of their cause.
Some have talked of protests at the Australian Open, which has now been ascribed a symbolic value, however Djokovic has not engaged with these groups in any manner and the relationship is to the best of my knowledge, non-existent.
Perhaps more concerning for the status of the Australian Open has been the potential for clashes between Serbian and Croatian supporters as witnessed in previous years. Heightened by the emotion of recent events (as demonstrated in clashes between pro-Djokovic supporters and police last week outside his lawyers' offices), it is quite likely that ultra-nationalist sentiment would resurface.
However, while highly inflammatory statements from Djokovic's father Srdjan have indisputably contributed to this violent potential and have not been refuted by Novak Djokovic, he is under no legal obligation to do this, so far as the status of his visa is concerned.
Australia has a history of refusing visas to divisive political figures. Most recently of note, far-right figure Gavin McInnes, founder of extremist group the Proud Boys, was judged to be of "bad character" and denied a visa in November 2018. It is conceivable and perhaps even desirable that Djokovic could have been denied on these grounds prior to his entry, but to do so after losing a court case related to the validity of his medical exemption reeks of political opportunism by a government seeking to distract from broader political challenges.
This debacle touches both sides of politics. The inconvenient truth for those at the left of the political spectrum celebrating his expulsion is this: the discretionary power exercised by the Immigration Minister this week is also used to override favourable court outcomes for refugee applicants, including those who shared the same hotel as Djokovic for much of the past week.
That some elements of the left have embraced this authoritarian approach and disregard for the judiciary in favour of political discretion raises deeper questions about their commitment to democratic principles.
The very public poor management and treatment of Novak Djokovic this week, something experienced by many seeking to enter Australia, has only served to add fuel to the fire of the grievance-fuelled narratives of both anti-vaccination activists and ultra-right-wing nationalists alike. This may be considered politically palatable.
However, the gross mismanagement demonstrated will also contribute to the ongoing loss of trust in the political system and politicians amongst a much larger segment of the community that gives rise to exploitation by populist politicians. In an election year, this should be cause for considerable concern.
Dr Josh Roose is Senior Research Fellow (Politics and Religion) at Deakin University.
**********
https://www.google.com/search?q=Djokovic+cartoons+intodays+mewspapers